Welcome to Côr Rhuthun's Website
Busy Time!
Go to the Diary page to see where the Choir will be performing over the coming months.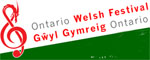 Rhaglen Cefn Gwlad 'Dolig (Christmas episode of Cefn Gwlad
Friday, 27 December at 8.25pm on S4C
Special programme featuring Côr Rhuthun. Dai Jones will join the choir in a rehearsal and a concert and will be talking to some of the members. Christmas on S4C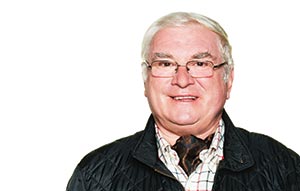 Annual Concert 2013
Sunday, 1 December - Tabernacl Chapel, Rhuthun
The Choir is looking forward to welcoming five talented young people to share the stage at our annual concert this year: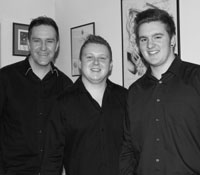 Emyr Gibson, Bedwyr Parri and Steffan Lloyd Owen - collectively known as Trio from the Caernarfon and Anglesey areas and accompanied by Annette Bryn Parri.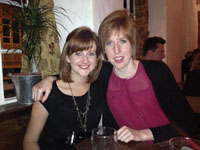 Llinos and Sioned Williams, Tyddyn Chambers, Pwllglas. Two sisters who had great success at this year's national eisteddfod in the Cerdd Dant section. Two of the choir's 'children'!

Eisteddfod Sir Ddinbych 2013
The opening concert at this year's national eisteddfod was an unforgettable night for the Choir. This was a concert to celebrate the compositions of the choir's conductor, Robat Arwyn. Taking part with the choir were Rhys Meirion, the Vale of Clwyd Girls' Choir, Meirion Wyn Jones, Kate Griffiths, Elan Meirion and Robat Arwyn himself.
Sharing the Stage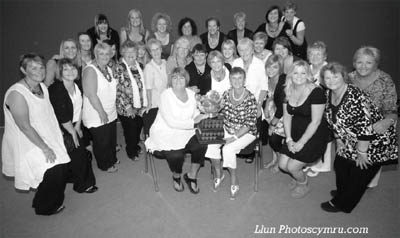 For our annual concert in December 2012, the Choir welcomed our friends from Dyffryn Nantlle, Lleisiau Mignedd. We thoroughly enjoyed singing together, both in the concert and in the Feathers at the end of the evening!
At the beginning of March this year, we were invited to take part in a concert in Rhyl Pavilion with both choirs from Ysgol Glanaethwy. It was a privilege to share a stage with these young and talented choirs.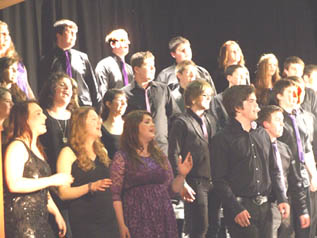 Celebration Events
A series of amazing events were held in 2011 to celebrate the Choir's 30th Birthday - a special programme in the series Pethe on S4C; a celebratory concert on Sunday, 4 December in Tabernacl Chapel, Rhuthun with special guests - Kate Griffiths, Meirion Wyn Jones and Rhys Meirion, and the release of a new CD containing the Choir's favourites over the years entitled Bytholwyrdd (Everygreen). Go to Sain music label for more information -


Who would have thought that we would still be singing after 30 years! Did Morfydd ever imagine that in January 1981? We've been through a host of experiences as a choir as we've sung, laughed and cried together. And the story continues ...!

In March 2011 we competed in the Côr Cymru competition. Even though we didn't win (congratulations to
Cywair
!), we enjoyed performing and had a lot of fun!
Click on the CD covers below to go to Sain's website to hear clips of some of our songs.